Pakistan arrested 25 Indian fishermen
Comments::DISQUS_COMMENTS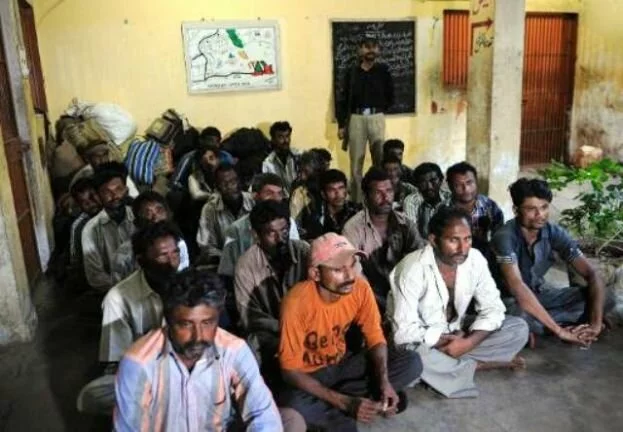 Fisherman
New Delhi: Pakistan has arrested 25 Indian fisherman for violating the territorial waters of the country, its maritime security agency said today. The Indian fishermen were arrested and their boats seized early yesterday morning. "We are preparing documents to produce all of them in court," police official Mohammad Anwer told AFP. 
Indian and Pakistani fishermen are frequently detained on the charge, as the two countries' borders are not clearly defined in the Arabian Sea. Many are sent to jail where they languish for at least a year before being handed over to the authorities in their homeland.

"The court is likely to send them to jail for at least a year over the violation," Anwer said. India freed 37 Pakistani fishermen held for almost 16 months in May. Pakistan also freed 151 Indian prisoners in the same month and returned 57 fishing boats as a goodwill gesture ahead of Prime Minister Nawaz Sharif's attendance at Narendra Modi's swearing-in as India prime minister.

Relations between the two countries have taken a turn for the worse after Pakistan's top envoy met Kashmiri separatist leaders in August, with India responding by calling off talks between the countries' foreign secretaries. Modi said Saturday that Pakistan needed to show more "seriousness" to resume dialogue between the historic adversaries. 
Related items
Pakistan is ready to defend Saudi Arabia's "territorial integrity"
Waqar fears 'death' of Pakistan cricket
Quarter final defeat: Pakistan fans break TV sets after team's exit from Cricket World Cup
World Cup 2015: Australia stuns Pakistan, to face India in Semifinal