Cheer amidst gloom as kidnapped 6-year-old Mumbai girl gets reunited with family
Comments::DISQUS_COMMENTS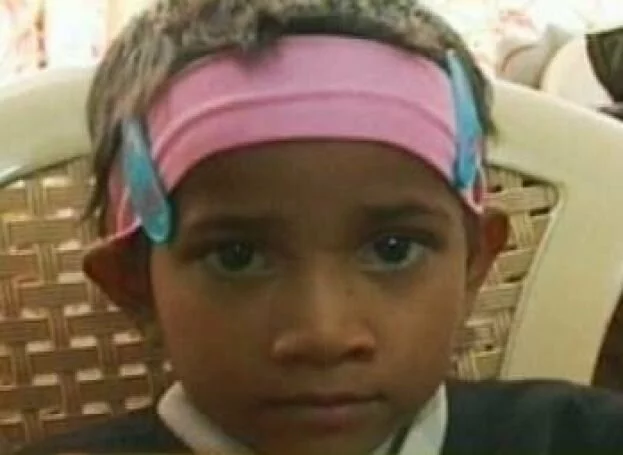 Srinagar: It has been five weeks since floods ravaged Jammu and Kashmir killing over 250 people and leaving behind a trail of damage and devastation. But amidst all the gloom, there was a glimmer of cheer as a 6-year-old girl who was kidnapped from Mumbai has now been reunited with her family. Megha, who hailed from a slum in Mumbai was kidnapped a year ago and brought to Kashmir by a beggars' cartels and an unlikely twist of fate brought Megha to the Sheikh household.
Megha said, "I was kidnapped from Bandra and was brought here on a train. I don't know where the man went after that and then someone brought me here. My grandfather is here now, he told me will go back home now. I don't know how long I've been here for."
When floods wreaked havoc in Srinagar, Megha's abductor Nazir Ahmad wanted to get rid of the girl and dumped the minor in an Islamic seminary. Residents of dalgate locality assumed that she was separated from her family. But two weeks on when no one came looking for her, Jawahira took her home.
Jawahira said, "Someone had abandoned the girl, she was there for 3 days. We saw her in a corner, screaming for food. My son got her, we kept her with us assuming that may be her guardians would come soon, but no one came. After two days we informed someone about her and were told to keep her with us. She told us she's from Bandra in Mumbai and the person who abducted her kept telling her that he was her father, force-fed her, beat her up."
The Sheikh family and head priest of the seminary contacted the police and even uploaded Megha's picture and details on social networking website Facebook. Jawahira added, "She was with us for about 13 days. Then on October 2 we went to the police station and informed the police about her. We filed a formal report."
The Kashmir Police then got in touch with the police team in Mumbai, who were already working to file an missing persons FIR. These efforts paid off when Megha's grandfather arrived in Srinagar. While Megha is happy to be back home, but the Sheikhs were sad to see her go.