Jaya asks supporters not to take extreme steps
Comments::DISQUS_COMMENTS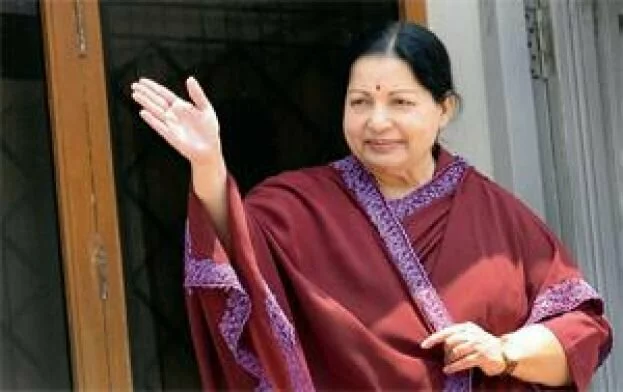 Chennai: AIADMK chief J Jayalalithaa today once again appealed to her supporters not to take extreme steps in the wake of her sentencing in a graft case, reassuring them that she will come out of "all the challenges" with divine help.
 Besides the 193 persons who had died of various reasons, including suicide, apparently upset over her jail term in an illegal assets case, 26 more had died since her last statement on October 19 after coming out on bail, she said and expressed concern over the deaths. "I am confident that I will come out triumphant crossing all challenges" with divine help, she said in a statement here.
 "Therefore, I kindly request the people of Tamil Nadu not to resort to such extreme measures," she said while announcing relief of Rs three lakh to the families of the deceased on behalf of her party. The list of 26 persons was released by the AIADMK headquarters, and it included those who committed suicide as well as those who died of natural causes. The former Chief Minister was sentenced to four years in the Rs 66.65 crore disproportionate assets case by a Bangalore special court on September 27. She was granted bail by the Supreme Court on October 17 and had returned home the next day.
Related items
Karnataka government to move Supreme Court in Jayalalithaa case
Karnataka government to hit Jayalalithaa with Supreme Court case
Government will file appeal on Jaya case after report from law department: Siddaramaiah
Amma back in action: Jayalalithaa takes oath as Tamil Nadu CM for the fifth time