WhatsApp comes to desktop
Published in

Technology
Comments::DISQUS_COMMENTS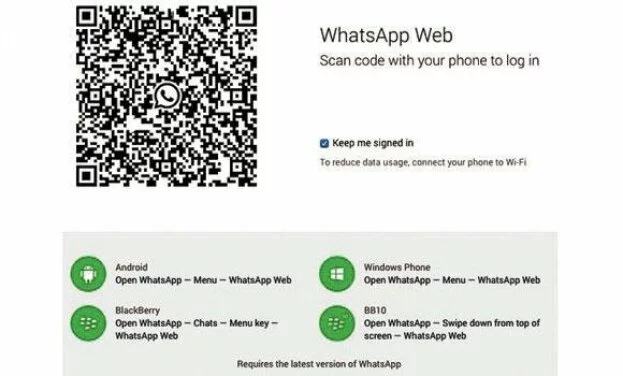 Smartphone users in the Kingdom have welcomed the news that WhatsApp  the world's most popular messaging app — is now available for desktop.

WhatsApp, which is used by 700 million users to communicate between smartphones and tablets, can now be used on desktop computers — but it still must be linked to the phone app. It marks the official debut of the insanely popular app on non-mobile platforms.

"I love using the app, however, typing on a smart phone is much more cumbersome than using a desktop, so I really prefer it to the smartphone version," said Abu Ahmad, a pharmacist, from Jeddah.

Ali Haider, a Jeddah-based manufacturer, said this would boost his business activities. "I use the app to contact clients for work, and using the desktop app will definitely mean I can be more efficient," he said.
For the desktop service to work, the paired phone needs an Internet connection.

To set up the service, users have to visit http://web.whatsapp.com in a Google Chrome browser. A code appears which must be scanned using the WhatsApp software.

Once completed, the app is paired with the desktop or laptop computer.

Currently only those using the app on Android, Windows and BlackBerry smartphones will be able to use the desktop version — so iPhone users will have to wait.

"Today, for the first time, millions of you will have the ability to use WhatsApp on your Web browser," the messaging app said announcing WhatsApp Web via a blog post. "Our Web client is simply an extension of your phone: the Web browser mirrors conversations and messages from your mobile device — this means all of your messages still live on your phone."

It comes as WhatsApp cracks down on users who access the service using third-party apps. Unofficial app WhatsApp Plus, for example, has been served with a cease and desist order.

WhatsApp was founded in 2009 by two former Yahoo employees. In February 2014, it was bought by Facebook for $19 billion.

The total number of mobile subscriptions in the Kingdom reached around 50 million at the end of Q1 of 2014, with a penetration rate of 165.1%, according to the quarterly electronic newsletter issued by the Communications and Information Technology Commission.
Related items
Blackmailing girl with obscene whatsapp video: Four youth arrested
Rajasthan khap prohibits unmarried girls from using mobile phones: Report
Man commits suicide after his video goes viral: Locals express suspicion over death
New mobile technology can help blind people 'see'
WhatsApp voice calling arrives on Windows phone