5 Ayurvedic kadhas or desi decoctions for good health
Published in

Health
Comments::DISQUS_COMMENTS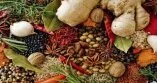 Indian homes are usually stocked with spices and herbs which are used in everyday cooking. But these can also be used to make desi decoctions which not just improve overall health but also help relieve ailments. Here are five such Ayurvedic kadhas that you should try. 

What is kadha?

Kadha or karha is a drink wherein herbs and spices are boiled usually in water for a very long time to extract all their benefits. The choice of herbs is based on what ailment you are suffering from. The taste also varies accordingly. Once boiled, you can sip the kadha multiple times during the day. You can even store it and then heat it just before you have to drink it.

Dry ginger, black pepper and honey kadha for cold and cough

Gita Ramesh, Joint Managing Director of Kairali Ayurvedic Group and author of The Ayurvedic Cookbook recommends making a decoction of dry ginger (sonth), black pepper and honey. According to her, 'Both dry ginger and pepper are pungent in taste and excellent for pacifying Vata and Kapha. They help maintain respiratory system's health and enhance digestion and circulation.' These ingredients also generate heat in the body.

Steps:

Add dry ginger and black pepper to water and boil the mixture till it reduces to half.
Add honey to it and mix well.
Have this kadha 3-4 times a day to get relief from cold and cough in the winter.
Herbal kadha with mixed herbs to increase immunity

If you often fall ill, it means your body's immunity is low. You can strengthen it with the help of this herbal kadha which has a mix of several Ayurvedic herbs. These pacify the Vata and Kapha, stimulate digestion, increase immunity and also detox our body. This herbal mixture is also offered by the brand Kairali as its herbal tea.

Steps:

To boiling water add green cardamom, cinnamon, dry ginger and white pepper.
Let them boil for some time and then switch off the gas.
If you do not like the taste, you can add a few drops of honey to it.
Drink this every day to improve immunity.
Fenugreek and turmeric kadha to control blood sugar level

Are you prediabetic who constantly needs to monitor their sugar level? This kadha is suited for you. It has methi and haldi which help keep the body's sugar level in-check says Gita. You can have it first thing in the morning for better results.

Steps:

Get powdered fenugreek and turmeric in equal quantities.
Add them to milk and boil it.
Have one glass every morning to see results.
Saunf and ajwain kadha for better digestion

If you often suffer from stomach ailments such as an upset stomach, gas, indigestion, constipation, bloating it is often due to the fact that your digestive system isn't functioning well. To rectify this, you can make this effective kadha of saunf or fennel seeds and ajwain or carom seeds. Both have carminative properties which prevent the formation of gas and help in better digestion.

Steps:

To boiling water add one teaspoon each of ajwain and saunf.
Let the decoction boil for several minutes and then add honey to it for taste.
Drink this after your meals for improving digestion.
Holy basil and clove kadha for fever

Fever is quite common in winter months but this decoction can help treat it. Recommended by Swami Ramdevji in the book Secrets Of Indian Herbs for Good Health it is easy to make and allows the body to sweat which helps get rid of one's fever.

Steps:

Take 7 tulsi leaves and 5 cloves or laung and crush them.
Add them to a glass of boiling water.
Let the water boil till it reduces to half and then add a pinch of rock salt to it.
Have this kadha twice a day for 2-3 days.
Related items
Turmeric; spice with amazing health benefits!
10 home remedies to avoid swine flu
Latest from
Infant dies in Lady Goschen hospital: family blames negligence of doctor
Bike knocks a pedestrian to death
Chain snatchers in Bantwal: flew away with a chain of a woman
Twist in missing case: complaint lodged on man for kidnap and assualt
Hit by lightening: youth dies