Two mysterious UFOs spotted hovering and merging over Leicestershire sky
Written by Sharon Shetty
Comments::DISQUS_COMMENTS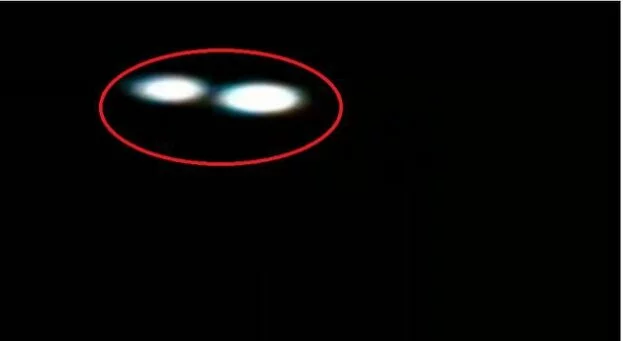 A woman in Barwell, Leicestershire claims to have seen two unidentified objects hovering and then merging in the night sky.

The woman, who is a local of Earl Shilton, also claims to have woken up to some strange noises which she initially thought was coming from downstairs, Hinckley Times reported.

Upon not finding anything, she decided to look out of the window and was in for a view of a lifetime.

Later, she filmed the entire event which shows two bright balls with flashing lights flying over the sky during the wee hours.

She managed to record the movement of the unidentified flying objects which "kept merging into one and moving side to side" for twenty seconds. She also claimed that the lights shot off together at an incredible speed.

Leicestershire UFO Investigation Network (Lufoin), meanwhile, have decided to investigate the whole matter and said that the night sky was clear during that particular time and what the woman saw was quite interesting for Leicestershire

"It was a clear night and there were no clouds in the sky. The lights kept merging into one and moving side to side. She said she watched them for about a minute and a half and got 20 seconds of video on her phone. Then they shot off at speed together and merged into one again. It's quite an interesting case," Joanne Kavanagh of Lufoin told the Mirror.

However, Kavanagh insisted that she needs to hear more about such encounters in order to zero in on the truth of the mysterious flying objects.

"We don't have a clue at the minute. We are trying to rule out whether it was an aircraft – we know it wasn't anything to do with a police helicopter and we are still waiting to hear from the air ambulance."


Related items
Indian women ready for New Zealand challenge
Lioness strays into temple, attacks two in Gujarat; rescued
Women of the desert set example of determination and will
Egypt imposes new restrictions on women traveling to Turkey
Aligarh: First woman to fight for AMU student union presidentship found dead