A concept tyre that could generate electricity to power cars
Published in

Technology
Comments::DISQUS_COMMENTS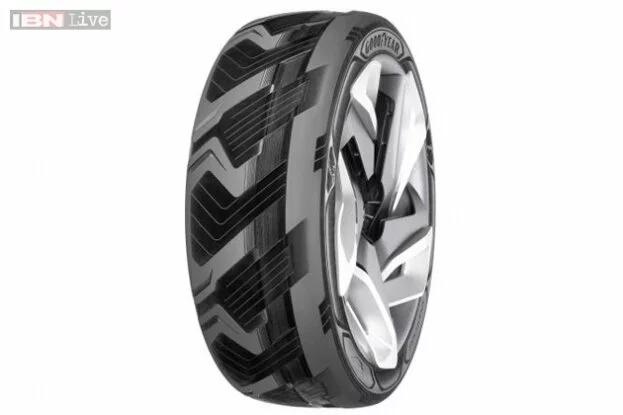 New Delhi: A concept tyre introduced at the recently concluded Geneva Auto Show is capable of generating electricity that could power the very electric car it is fitted into.

Goodyear Tire & Rubber Co. introduced the concept tire, BHO3, which offers the possibility to help recharge the batteries of electric cars by transforming heat from a rolling tyre into electrical energy.

Material used in these BH03 concept tyres captures the heat generated when the tyres flex under normal driving conditions and transforms it into electrical energy. The materials used would optimize the tyre's electricity generation capabilities as well as its rolling resistance.

This integrated technology could provide more power to the conventional range of 100 miles or less for standard electric cars before they need to be recharged.

The company displayed another concept tyre, Triple Tube- a tyre that can change shape based on the driving conditions. It has three tubes inside it that could be inflated with an internal pump to change the driving characteristics of the tyre- from eco-safety, sporty, to wet-traction.
Tagged under
tyreconcept
goodwheel
eletric car