Indian student found guilty of stabbing friend to death
Comments::DISQUS_COMMENTS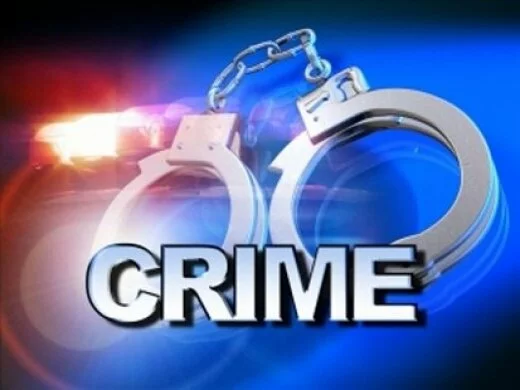 New York: A 25-year-old Indian student at a prestigious US university has been found guilty of murdering his friend in 2013 over suspicion that his girlfriend was cheating on him with his high school buddy and faces life in prison when sentenced.


Rahul Gupta was found guilty on Monday of first-degree murder by a jury in Maryland after an 11-day trial.

He had initially told the police that he killed his friend 23-year-old Mark Waugh as he suspected that his girlfriend was cheating on him with Waugh.

Gupta, a graduate student at George Washington University later sought to put the blame on his girlfriend Taylor Gould, saying that he had lied to protect her.

Gupta will be sentenced on April 16 and faces life in prison.

According to charging documents, Gupta, his girlfriend, Waugh and another friend spent a night drinking and celebrating Gupta's birthday in his apartment which he shared with his girlfriend.

Later in the wee hours of October 13, 2013, Gupta's girlfriend called the police saying she woke up and saw Gupta kneeling next to Waugh, who was bleeding heavily.

When officers arrived, Gupta told them he thought his girlfriend was cheating on him with Waugh, a?Georgetown University law student?and?his best friend since high school.

"I walked in on my girlfriend cheating on me," Gupta told the officers.

"My girl was cheating with my buddy, I walked in on them and I killed my buddy," an NBC report quoted him as saying.

Waugh was pronounced dead at the scene.

Testimony at a bond hearing revealed that he had been stabbed seven or eight times with a butcher knife taken from the kitchen of the apartment where Gupta and his girlfriend lived.

The jurors reached the guilty verdict in about five hours, not buying into the defense's strategy of putting the blame on Gupta's girlfriend.

The report in NBC Washington said that at the time of the killing in October 2013, all three were recent college graduates from Northern Virginia who were top scholars and high achievers After the verdict, Waugh's father Bill Waugh said his late son was a "bright and energetic young man with a big smile and a bright future. His murder was an evil that we cannot comprehend."

A report in MYFox DC said that after the verdict was read, Gupta dropped his head into his hands and appeared to wipe away tears.

His bond was revoked and he was taken into custody. His mother let out a loud wail and was treated by medics for convulsions. During the trial, Gupta claimed he only confessed to protect the real killer, his girlfriend.

But going against Gupta was a conversation between him and his father in a recorded jailhouse phone call.

In it when asked by his father about what had happened, Gupta said "Mark and I got into a fight and he tried to get a knife and then I," he said being interrupted by his father "got the knife."
Related items
China wishes to combine 'Make in India' with 'Made in China'
Suspected dengue claims one in Bantwal
Delhi school director beaten to death after bodies of two pupils are found in a ditch
Infant dies in Lady Goschen hospital: family blames negligence of doctor
Bike knocks a pedestrian to death