Old vendetta: deadly attack on youth
Comments::DISQUS_COMMENTS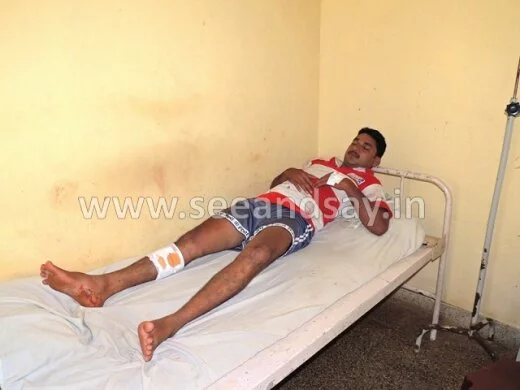 Kundapura: An old vendetta has turned deadly for a youth in Teggarse, he was attacked by the gang of three on Thursday night.

Teggarse resident Ravindra Ganiga(31) is the person who was attacked by Raju, Shashidar Hudara and Jayaraj

Incident description:

Thursday night at 9.30 Ravindra Ganiga along with his brother Krishna Ganiga, was standing in Teggarse city. Raju has started to shout at Ravindra with abusive language and had slapped him. At the same time Shashidar Hudara arrived and attacked Ravindra with a rod on his right leg. Krishna rushed to help his brother. But the attackers pushed him away and thrashed him too. They also threatened them to death.

Baindoor Police have registered the case.
Related items
India still vulnerable to attacks like 26/11: Report
Wage not paid, worker threatens of jumping from mobile tower
Sadanada Navada to participate in Global Trade Conference in Italy
Sajipa Munnur attack victim dies in hospital
Gang of six attacks youth with sharp weapons, stones in Vittla