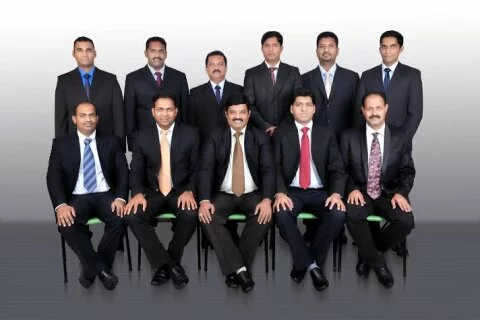 New office bearers elected for Guru Seva Samiti
Manama: The Guru Seva Samiti (GSS) Bahrain Billawas unanimously elected its new executive committee for the year 2015 – 2016 during the twelfth annual general body meeting held at Papillion Hotel banquet hall here recently.

 

Bahrain based Entrepreneur and well known social worker Rajkumar has been elected as the new president. He took over from Krishna Suvarna.

 

The new committee is a blend of experience and young blood with Surendra Udyavar as its vice president and Harish Poojary as general secretary.

 

GSS has actively associated itself with many groups and associations based in Mangaluru and Udupi as part of social causes. It is also known for identifying deserving talents in the Billawa community in Bahrain through various sports and entertainment programmes. It is also involved in promoting the rich Tulu and Kannada culture in the kingdom.

 

The members of the new executive committee for 2015 – 2016 are as follows. 

Rajkumar – President

Surendra Udyavar – vice president

Harish Poojary – general secretary

Ajith Bangera – assistant general secretary

Nailesh Kumar – treasurer

Boja Poojary - assistant treasurer

Shridhar Amin – entertainment secretary

Harinath Suvarna - assistant entertainment secretary

Ashok Kateel – sports secretary

Sandeep Poojary – committee member

Naveen Raghu Poojary – committee member

 

GSS will be hosting Shree Satyanarayana Pooja at Shree Krishna temple, Manama, Kingdom of Bahrain on April 17 and also will be holding the induction ceremony of the new committee on the same occasion.