Detective squad to probe Indian woman case in Aus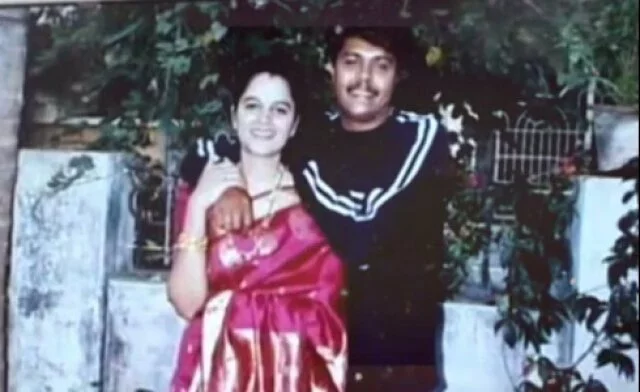 SydneyL Australia today assured India that the perpetrators of the fatal knife attack on an Indian woman IT professional in a Sydney suburb will be brought to justice and a special detective squad has been assigned to probe the "brutal and cowardly" assault.

The assurance to probe the attack on 41-year-old Prabha Arun Kumar with utmost seriousness was given by New South Wales (NSW) Premier Mike Baird during a telephonic conversation with Sanjay Sudhir, Consul General of India in Sydney.

The NSW police has launched a probe following the stabbing of Prabha, who was on the phone with her husband in India, when the attack happened on Saturday in Westmead.

Sudhir, the victim's husband Arun Kumar, and a representative of her employer Mindtree, an IT firm, had a meeting with the NSW police during which they were informed about a special detective squad being formed to probe the attack, External Affairs Ministry Spokesperson Syed Akbaruddin said in New Delhi.

The detective squad -- Strike Force Marcoala -- which comprises of police from Parramatta Local Area Command and State Crime Command's Homicide Squad has been formed to investigate the death.

External Affairs Minister Sushma Swaraj said she was pained to know about the murder and that she was in constant touch with India's Consulate in Sydney which is providing all help.

"I am pained to know abt murder of Prabha Arun Kumar in Sydney. Our Consulate is in touch with her Company there and we promise all help," she tweeted.

"I am in constant touch with our Consulate in Sydney. The Consulate is providing all help. I have just spoken to Mr Arun Kumar, husband of the victim. He is satisfied with the assistance from the Consulate," she said.

NSW Premier Baird condemned the assault and expressed confidence that the police will bring the perpetrators of the crime to justice.

"I was shocked and horrified to hear about the attack on Prabha Arun Kumar and my thoughts and prayers are with her family and friends at this devastating time. I was particularly saddened to hear about the attack, which took place on Saturday just hours after I had joined the Indian community to celebrate Holi, the ancient Hindu festival of colours at Parramatta," Baird said.

"This was a brutal and cowardly attack on a member of the public that is now being investigated by a dedicated team of police officers and detectives. I have every confidence that Strike Force Marcoala will use every resource available to help bring the perpetrators of this horrific crime to justice," he said.

Consul General of India in Sydney, Sudhir, said, "The investigation has just begun. What they have done is that they have engaged the most specialised agencies who carry out such investigations and that investigation is underway."

"The sense I got from the investigation team is they are putting in their best. They are regarding this investigation as 'a high-profile investigation'. So they are putting in as much specialisation as they have on this issue," he told a TV channel.

"I have spoken to a lot of people, a lot a agencies and there is no evidence which I have seen which indicates any racial undertones to this attack. Prabha's husband happened to be the last person she spoke to becasue as that time she was talking to him on mobile," Sudhir said.

Prabha's distraught husband Arun and her 9-year-old daughter had reached Australia from Bangalore to formally identify her body.

The Consul General said Arun had completed his statement to police.

"It was a very elaborate statement which went on for more than couple of hours. And what I noticed from both the investigating agency and Arun was that they are trying to help each other. Arun is trying to give whatever statement he can, as elaborate as possible, to give the investigation," he said.

Australian police today released the CCTV footage of Prabha walking from the Parramatta train station just before she was fatally stabbed and appealed to people for information to crack the baffling case.

Police said the emergency services responded to reports of a seriously injured woman on a public walkway between Argyle Street, Parramatta, and Amos Street, Westmead, at around 9:30pm (local time) on Saturday.

Ambulance Paramedics treated the woman at the scene before transporting her to Westmead Hospital, where she died at about 12:45 am yesterday.

Confirming her identity, the police statement said, it was believed that Prabha got off a train at Parramatta Railway Station about 9pm, before walking along Argyle Street and turning left onto the walkway. Police believe she was attacked while on the walkway.

She sustained a number of injuries, which it is believed were inflicted by a sharp-edged weapon.

"We are hoping this will jog the memory of anyone who was in the vicinity of Argyle Street, Park Parade or Amos Street that evening, and encourage them to come forward and speak with police," Homicide Squad Commander, Detective Superintendent Michael Willing, said.

Police said there was nothing to suggest that Kumar's murder was racially motivated.
"Could this be a random attack? Well, yes it could. It could be a whole range of scenarios... and we are considering all of them," Willing said.

Prabha had reportedly been working a double shift the day of her death.

Prabha's husband was on the phone with her when she was brutally stabbed in the park, 'the Daily Telegraph' reported.

"She was talking with her husband Arun Kumar in India when she said 'he stabbed me, darling' before the line went dead," the report said.

NSW Premier Baird and Minister for Communities and Citizenship Victor Dominello in a joint official statement reassured the Indian community living in Australia of every effort to probe the fatal attack.

The statement said that the state government sought to reassure the Indian community that every effort was being made to investigate the fatal attack on an Indian woman at Westmead and bring the perpetrators to justice.


Read more...