'My Wish, My Honour' a short film on women's safety
Published in

Mangaluru
Comments::DISQUS_COMMENTS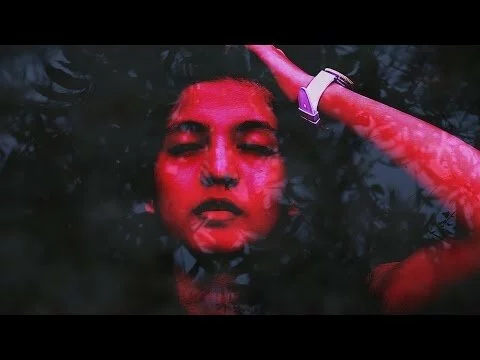 MANGALURU: A short film on women's safety will be screened in schools and colleges in the district shortly.

The film 'My Wish, My Honour' by debutant woman director Neetu Narayan, speaks of safety of women and children and emphasizes the rights of women. The film speaks of the need for women to stand up for their right to be safe. The concept is portrayed through lives of three female protagonists. The producers of the film, Seva Bharathi Mangaluru and Sri Productions will soon exhibit the English film in schools and colleges of Mangaluru. The team has produced the15-minute film in the backdrop of instances of sexual assault on minors in Bengaluru and other places.

It will be an eye-opener that women can take care of themselves and we will not wait for miracles to happen or for someone to lend a helping hand, says Neetu Narayan, an Economics Honours graduate from Benaras Hindu University in UP who has a masters in mass communication from the School Of Communication, Manipal.

The journalist-turned director said Dr UV Shenoy, a paediatrician and trustee of Chethana Special School, Mangaluru, gave an idea of making a short film. "The short film speaks of the need for women to stand up for their right to be safe. This is portrayed through the lives of three female protagonists, whose responses are dissimilar, yet age-appropriate. Manik Mascarenhas, who made a debut with the Kannada short film 'Chitra' recently, guided me through the project," she said, adding that it would be released in the second week of January.

"The movie also touches on the aspect of how special children must protect themselves. The film is in the final stage of production, with a few technical works pending. We will be reaching out to schools and colleges and later it will be dubbed in Kannada and Tulu to make it more popular in the region," she said.

Neetu is the wife of pediatrician Amitesh Narayan and hails from Dhanbad, Jharkhand. She worked as a sub-editor for two years with an English daily in Mangaluru and was associated with Press Association, UK, as production journalist for a brief period.
Related items
'Dharam Sankat Mein' doesn't hurt anybody's sentiments: Naseeruddin
Top Tamil heroins not ready to take up the role of Ajith's female sibling
Woman commits suicide: three arrested
Facebook friendship: Married woman traced in Bengaluru with boyfriend