Bengaluru-Mangaluru bus journey becomes tedious
Published in

Mangaluru
Comments::DISQUS_COMMENTS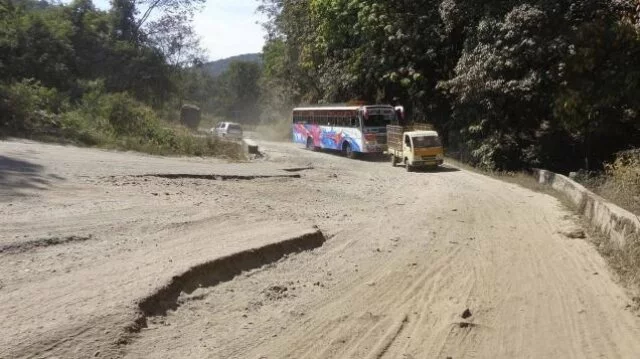 The closure of Shiradi Ghat on January 2, expected to be for six months for its reconstruction, has had a cascading effect on the travelling public between Bengaluru and coastal Karnataka.

While the journey hours have got extended by at least two hours, lack of wayside amenities, especially when vehicles get stranded due to frequent road blocks on the alternative routes, have become a bane for passengers.

KSRTC and private operators used to run about 500 services between Bengaluru and undivided Dakshina Kannada via Shiradi Ghat before its closure. They have now been diverted via Balebare Ghat and Karkala Mala Ghat (those from Kundapur and Udupi), Charmadi Ghat (except heavy goods and long-chassis buses) and Sampaje Ghat (except multi-axle goods vehicles). While the distance has increased in the range of 27 km to 40 km, the journey hours has gone up by at least two hours as the alternative roads are not as wide as National Highway 48.

Vasanth Rao, a senior executive with a private bus company, said luxury/sleeper buses from Kundapur and Udupi were diverted to run via Shivamogga and those from Mangaluru region run via the Sampaje Ghat.

A senior KSRTC official said that while ordinary express buses were diverted via Charmadi Ghat, Rajahamsa and Airavata services were diverted via the Sampaje Ghat.

Channakeshav Bhat, a regular traveller between Bengaluru and Udupi, said that journey by bus, which was already tiresome, had become gruelling as passengers have to remain confined in the bus for 10 to 12 hours. "And you don't know when a bus would get stuck in a traffic jam, so it is advisable for every passenger to carry sufficient water and snacks for emergencies," he said. Journey by train, though it is about 12 hours now, is not bad because of the facilities available on board, Mr. Bhat said.
Related items
Trivial issue: Bus driver assaults lorry driver in Kundapur
Lady tries to snatch chain from a kid's neck in bus: caught and handed over to police
Couple injured as bus rams into two wheeler and tanker in Surathkal
Bike hits backside of the bus: Rider loses his life