'Pumpwell bus stand concept plan in 20 days' : J.R. Lobo
Published in

Mangaluru
Comments::DISQUS_COMMENTS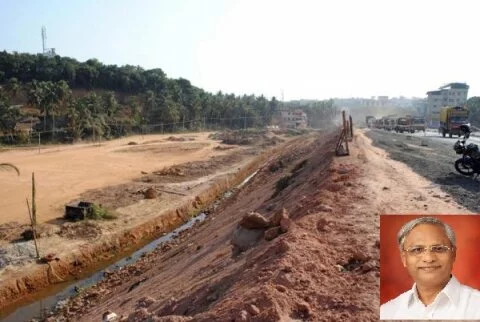 The concept plan of the bus stand proposed at Pumpwell for private buses will be ready in the next 15 or 20 days, according to J.R. Lobo, MLA, Mangaluru City South.

The stand would be built on a 7.23-acre area within two-and-a-half years and the acquisition of land for the purpose has been stopped for the time being.

A proposal to acquire 11 more acres nearby has also been dropped, he told presspersons after inspecting the site proposed for the bus stand with Mayor Mahabala Marla and senior officials of the Mangaluru City Corporation.

He said that the proposed bus stand would be for other buses which now operated from the State Bank of India bus terminus.

The MLA said that two private agencies will submit separate concept plans.

Earlier at the Pumpwell site, he suggested that constructing a three-level bus stand, with a ground floor and two floors, would be feasible. Service buses (which operate outside the city jurisdiction) and express buses to Moodbidri could be operated from one floor.

Buses to Puttur, Kasaragod and Dharmasthala could be handled on another floor and the third floor could be reserved for buses operating between Udupi, Kundapur and the city. In addition there should also be a separate parking facility in the bus stand for taxis and autorickshaws.

The MLA said that currently 525 buses (not city buses), including KSRTC, operate from the SBI terminus daily, making 2,500 trips a day. About 150 buses are parked daily in the vicinity of the SBI terminus and the bus stand proposed at Pumpwell should be able to take this load.

He said that there is a proposal to build an underpass below the National Highway 66 to connect the proposed bus stand.

Mr. Lobo said that bank loans and government grants will be availed of to fund the project.

Mr. Marla said, once the concept plan and design was ready, the approval of the corporation council would be obtained.

The approval of the National Highways Authority of India would also be sought since the bus stand would be close to the highway, he added.

The commissioner of the corporation Hephsiba Rani Korlapati said that all efforts would be made to get the concept plan ready by January 26.