Robbery at cloth shop: Another shop owner arrested
Published in

Mangaluru
Comments::DISQUS_COMMENTS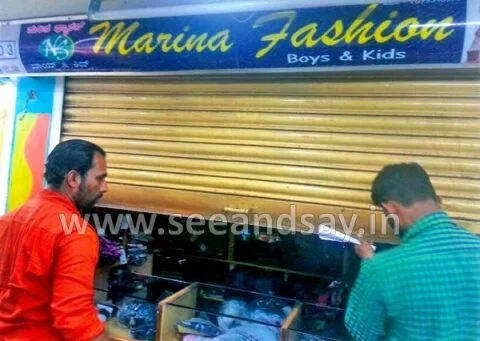 Mangaluru: Bandar police arrested a person for allegedly robbing dress materials worth Rs. 40 lakhs from a discount sale shop in Tokyo market here and selling it to other shops. The other person fled to abroad and police are netting for him.

Sagar Dressers is the shop in question. Adil (21) resident of Mukkachery in Ullala is the prime accused. Police have arrested Navaz Kudroli owner of Marina fashion in the same complex who used to buy the stolen clothes. Another accused Safwan is said to be absconding.

Adil who had joined Sagar dressers three years ago managed to get the duplicate key of the backside door of the shop. He used arrive early to the shop and by using the duplicate key open the back door and robbed the clothes from the shop. He was then selling the clothes to Nawaz. Nawaz and Safwan were then selling those stolen clothes in various parts of the district through line sale.

As the robbery came to light Adil has managed to fly abroad. Safwan is absconding. Police have arrested Nawaz and seized clothes worth Rs. one lakh from his shop.


Related items
Out on bail ganja peddler arrested by Manjeshwar police
Gang trying to sell 500-yr-old Quran busted in Karnataka
Alleged sexual assault on a minor boy: man arrested
Three arrested in the murder case of Nasir from Sajipa