Mastermind of Ulaibettu communal clash arrested
Published in

Mangaluru
Comments::DISQUS_COMMENTS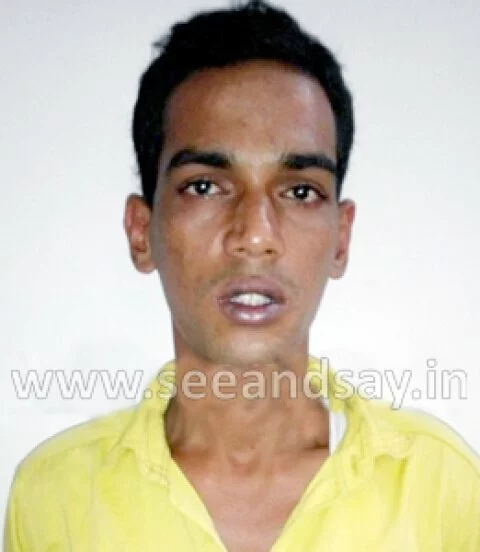 Mangaluru: The CCB police have arrested the mastermind of Ulaibettu communal clash. The arrested has been identified as Khalid alias Koya (24) resident of near Saleh Jumma Masjid in Ulaibettu.  

The accused was nabbed from a bus stand near the arch of Magrantaya Daivasthana at Tuppekallu near Arkula here. As per the police claim, Khalid had been instrumental in inciting communal disturbance near a Nagabana near Ulaibettu Bridge. In this case, houses of some people of another community were looted with the specific purpose of creating disturbances in the society. He had then gone underground, the police claimed.

Khalid also faces a case of attacking Khadri Beary from Ulaibettu in 2006 and threatening to kill him. In 2007 he had attacked some sand traders and posed life threat to them in 2007. In 2009 he was involved with attempt to murder Abubakker from Ulaibettu, and Nasir. He also has been booked in a case in which Harish Poojary and Vishwanath Poojary from Ulaibettu were assaulted and threatened to kill them, it is said.
Tagged under
Mastermind
communal
Arrest
Related items
Out on bail ganja peddler arrested by Manjeshwar police
Gang trying to sell 500-yr-old Quran busted in Karnataka
Alleged sexual assault on a minor boy: man arrested
Three arrested in the murder case of Nasir from Sajipa