Gas consumer's grievances heard by KIOCL GM
Published in

Mangaluru
Comments::DISQUS_COMMENTS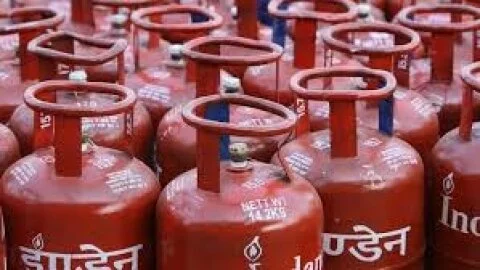 Mangaluru: As a part of a series of LPG consumer meetings held in the district, Indian Oil Corporation on Saturday January 17 organised a consumers covered under Tirumala Gas Agency at KIOCL layout.

LPG consumers from Kavoor and surrounding areas alleged that men who bring cylinders never issued bills and forced them to pay more than the billed amount. Some persons also accused gas delivery persons behaving rudely if they were not paid more than the billed amount.

One consumer even said that a particular delivery person spoke rudely to them if they refused to pay more than the billed amount.

Some consumers alleged that delivery persons refused to supply cylinders if the houses were not situated on the ground floor. One of them urged the gas agency staff to be polite to consumers when they visited them.

A consumer said the agency was not guiding them with specific replies when they told about delivery persons collecting the additional amount.

 

Even the chief guest for the event, KIOCL General Manager V. Bobraj, said that he was surprised to find that a couple of subsidised cylinders have been billed to his consumer number, though he had not booked them. He sought an investigation into this. "This is a serious issue," he said.

Replying to the grievances, Vijay Surya, Deputy Manager (LPG sales), Indian Oil Corporation, said the delivery persons are expected to deliver cylinders at the "doorstep" irrespective of the floor on which the house is located.

Advising people not to pay more than the billed amount, he urged them to give written complaints. When consumers said that written complaints would put them in trouble, he asked them to harbour no such fears.

He clarified that there was no compulsory spacing of 21 day between two bookings. Deputy Director of Food and Civil Supplies C.S. Sharanabasappa said consumer meetings would be held once in three months.

Vijay Surya, Deputy Manager (LPG sales), Indian Oil Corporation, said that consumers could contact him at 9448289993 if delivery persons did not behave. The Thirumala Agency announced that the consumers could call Haneef at 8970538835 if there was any leakage of LPG. Mr. Vijay Surya advised consumers to remove regulator and put the safety cap if they detected any leakage. Usually the cap would take care of the leakage, he added.
Tagged under
Gas cylinder
KIOCL
Consumer
Related items
KIOCL hopes for better days with joint mining in A.P.
No no-objection letter for gas godown: Consumers protest along with agency owner