Whats app photo creates anxiety amongst parents
Published in

Surathkal
Comments::DISQUS_COMMENTS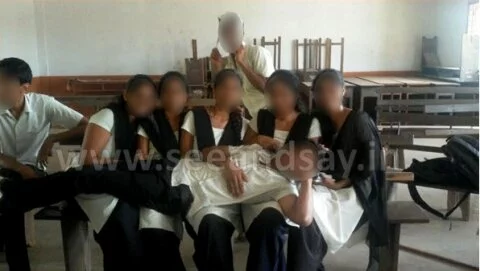 Surathkal: Parents who send their children to schools and college to get education so that they become disciplined and self sufficient. But children miss use the liberty given by parents and indulge in such behavior that creates anxiety in parents.

Renowned school students here in Surathkal have uploaded a photo, where a boy is dozing on the lap of girls. This image has created tension amongst parents. For the same reason leaders of various association and karyakartas are ushering towards the College

Icing on the cake is, rumor that the boy belongs to other community has certainly made the people worry about the matter.

College administration has called the parents of the students and asked clarification.

 


Tagged under
Surathkal
whats app
School
Related items
Delhi school director beaten to death after bodies of two pupils are found in a ditch
Thieves de camp school books and materials
A day in slush: Kesarugadde kreedotsav in Pavanje
Katipalla: Ramzan Kit distributed to people