Kaup to Kapu under consideration ?
Published in

Udupi
Comments::DISQUS_COMMENTS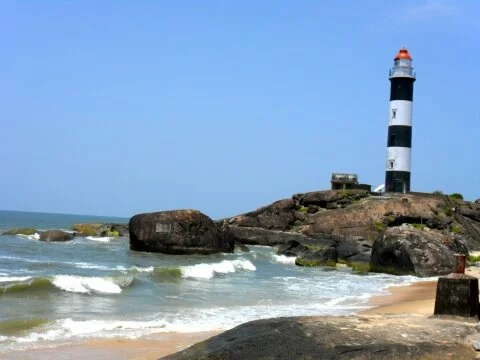 After the change from Bangalore to Bengaluru and Mangalore to Mangaluru, it is now the turn of Kaup town in Udupi district. Though it's "Kapu" in Kannada, since the British times, its spelling has been "Kaup".

There was a move to change it it did not make much headway. After few cities in the State switched spellings, the campaign has gained momentum.

Yogish Rai, member of Kaup Gram Panchayat (GP), said the matter came up during the visit of Deputy Commissioner R. Vishal around two weeks ago.

"Many people find the spelling of Kapu as Kaup in English confusing. Hence we have decided to discuss the issue at the meeting of the gram panchayat to be held in the next 10 days. We will send a memorandum to Kaup MLA Vinay Kumar Sorake, and to the district administration recommending a change in the spelling," he said.

K. Vasudev Shetty, president of Kapu Abhivridhi Samiti, an organisation focusing on the development of the GP, said the samiti was in favour of changing the spelling.

Dr. Vishal said the GP would have to pass a resolution recommending a change in the spelling of the name. Then a notification would be issued seeking objections, if any.

"The zilla panchayat, too, will have a say in the matter. It will also need to be cleared by the State government. Once it clears these stages, a final notification could be issued," he said.
Related items
Crooks who were trying to sell Pistol are trapped by cops.
Soubaghya Sanjeevini janti Bhadyata Gumpu inaugurated
Murderer of parents gets life imprisonment
Tight security at Udupi in the wake of Hindu Samajotsav