Sensous Shubha Punja in `Kitthod love story'
Published in

Entertainment
Comments::DISQUS_COMMENTS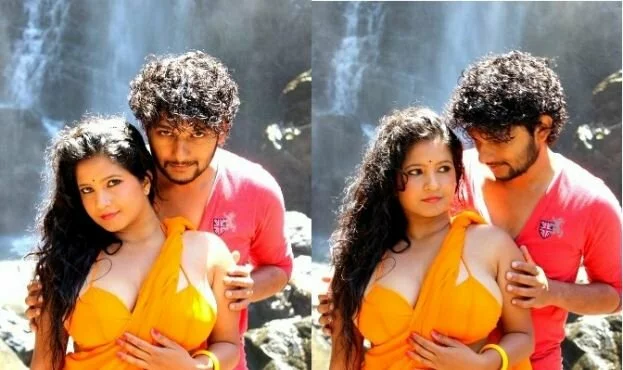 Udupi: Shubha Punja who shot to fame with her flawless acting in `Duniya' lost her track after her debut movie. The fair beauty from Mudarangady near Padubidri grew as glamour doll in Kannada film industry. Her post Duniya movies went without trace forcing Punja to accept every movie she has been offered. Her latest offering is `Kitthod love story' which later changed as `Kotigondu love story' in which she will be seen in some sensuous scenes.
The `Josh' actor Rakesh is in the lead role of the movie. A sensational song has been recently picturised in a water fall near Dandeli. Rakesha and Shubha shot for the song which is definitely going to make front benchers sit on the edge of their seat.
Another talent from the district Arya Rao will also be seen in the movie. Arya Rao is a Yakshagana artist and this is the first time she is trying the big screen. The film is being directed by Jaggu and picturised in places like Bhatkal, Karawar, Dandeli and many other places.
Tagged under
Udupi
Shubha Punja
Movies
Related items
Team Kanasu Kannu Teredaga initiates "Nanna Kanasu Swaccha Mangaluru"
Sorake asks to provide better marketing facilities for farmers
Jyothika to make a come back in Tamil movie
Crazy star to shake a leg with Baby doll!!