Teerthahalli girl death case: Police suspect love factor in the incident
Comments::DISQUS_COMMENTS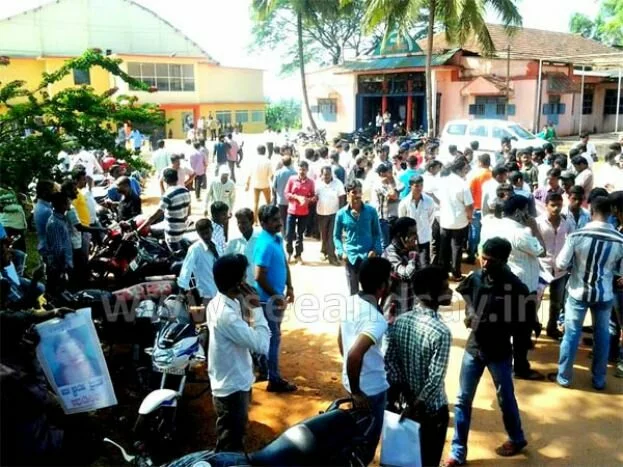 Shivamogga: Death case of Nandita, a high school girl from Teerthahalli created more questions as the Police sources have revealed that she was not raped. Nandita died on October 31 in Manipal hospital.
According to police sources the girl has been neither raped nor poisoned but she might have willingly ended her life by consuming poison. The complaint lodged by the father also did not mention rape, but an attempt to murder.
As per sources, the deceased, an 8th standard student went with a boy whom she knew very well in a car, and was not abducted by unknown persons as claimed earlier. It is said that later she was spotted talking with the boy by some people and the parents upon knowing about it came and took her home. There is a possibility that as the parents told her not to see the particular boy again, the girl might have consumed poison out of depression or anger.
As the news spread in the region of rape and murder of a minor girl people jumped to the streets to protest against the police department and the government. Later Teerthahalli police registered cases against three persons for various offenses including under POCSO Act. Three police teams are on the lookout for them. It is said that one person has been already taken into custody.
Holiday has been declared on November 3 for all schools and colleges in Thirthahalli. Section 144 has been imposed in the town till November 10.
Related items
Send off ceremony of Mulky station police staff
Sniper shoots suspect in Dallas Police headquarters attack
Sexual assault accused arrested from Wenlock hospital
Increasing robbery: Police holds meeting with shop owners