Mother and baby abandoned at Dubai airport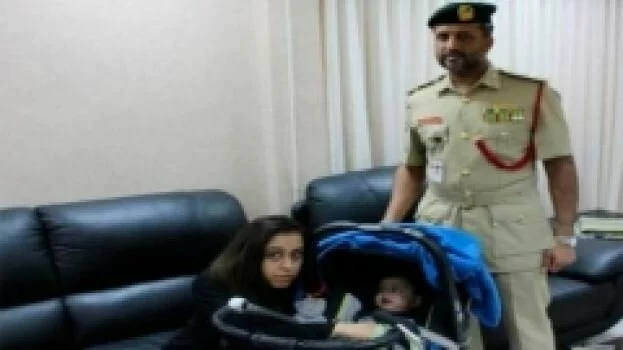 Dubai: An Asian woman and her five-month-old child were stranded at the Dubai International Airport for two days without money or food after her husband went to their home country on his own following a tiff between them.
Dr Mohammed Al Murr, Director of Human Rights department at the Dubai Police, said the Women and Child Protection section of the force was notified about the woman's ordeal by the General Department of Airport Security. The section was informed that the husband of the European woman of Asian origin disappeared after leaving her at the airport along with their child.

The woman and her child were then taken to the Child and Woman Protection Department at Dubai Police's Headquarters.

Minutes after her arrival, the woman fainted as she had not eaten or slept in two days. The department provided her with food for her and milk for her infant and she was left in a room to rest.

Major Shahin Al Mazmi, Head of Women and Child Protection section, said the woman is married to an Asian, who is a partner at a Dubai-based company. The woman, who stays in Europe with her family, had come to Dubai a few days ago to visit her husband.

The woman said that she and her husband had a small argument a few days before and a few days after the argument the husband told her that he will be taking her on a visit to his Asian country.

When the husband dropped her at the airport, he reportedly told her that he was going for some ticketing procedures after which he disappeared. It later emerged that the husband went to their home country on his own.
Al Mazmi said the police tried to contact the husband, but his mobile was switched off.

The police then launched a probe and found that the husband stayed in Abu Dhabi with his work partner. The police contacted this partner, who gave them his phone number in his home country.

When the police contacted him, he apologised to his wife and said he would be back in the UAE after the Eid holidays. Upon request from the couple, the police have not filed a case in the matter.

The business partner and Dubai Police found a place for the woman and her child to stay and gave her money for her needs until the husband returns.