Arsenal hotshot Sanchez ready to haunt Liverpool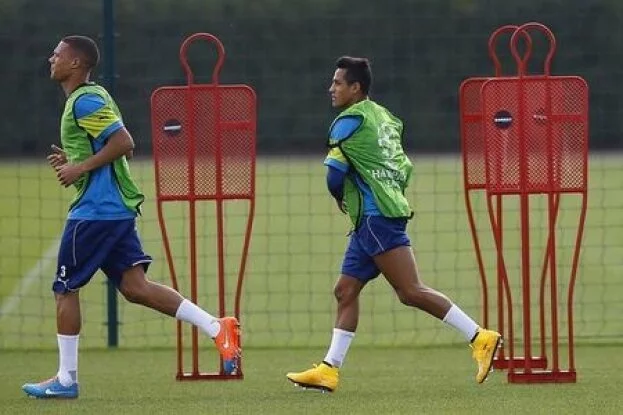 LONDON  - Arsenal forward Alexis Sanchez can show Liverpool why he would have made the perfect replacement for Luis Suarez when the Chilean travels to Anfield in the Premier League on Sunday.

Sanchez, who signed for the Gunners from Barcelona for around 35 million pounds ($54.70 million) in July, has scored 14 goals this season and has been the shining light in an Arsenal side that have lacked consistency.

The Chilean's creativity, finishing and work ethic would have made him the perfect replacement for Barcelona-bound striker Suarez, who scored 31 Premier League goals for Liverpool last season as the Reds challenged for the title.

However, the 26-year-old forward opted to sign for Arsenal.

Liverpool, languishing in 11th place in the league, have been short of attacking options with summer recruits Mario Balotelli and Rickie Lambert both misfiring and boss Brendan Rodgers has been left to rue missing out on Sanchez.

"All I know is that he (Sanchez) is a world class player," Rodgers told a news conference on Friday. "He was someone who would have been perfect for us.

"He is an intelligent player and he has great work rate. We know he will be a threat."

Rodgers's loss has been Arsenal manager Arsene Wenger's gain and the Frenchman been delighted with the way Sanchez has adapted to life in the Premier League.

"He (Sanchez) chose us and we're very happy for that," Wenger said. "I tried, like every manager, to convince the player that you can help him to develop the quality of his game, and that the way we play football would suit him.

"That's why I think he has chosen us in the end."

Having been thrashed 5-1 at Anfield last season, Arsenal boss Wenger does not expect Liverpool to be the same attacking force on Sunday and has called on his sixth-placed side to continue creeping up the table after a slow start.

"Last year Liverpool scored over 100 goals. Now they're not on the same trend," he said.

"We've won five of our last six games. We want to continue our strong run. Sunday's a good game for us to show we can continue to attack well and defend well."
Last modified onFriday, 02 January 2015 10:35
back to top