Christmas- day of devotion, joy and some wine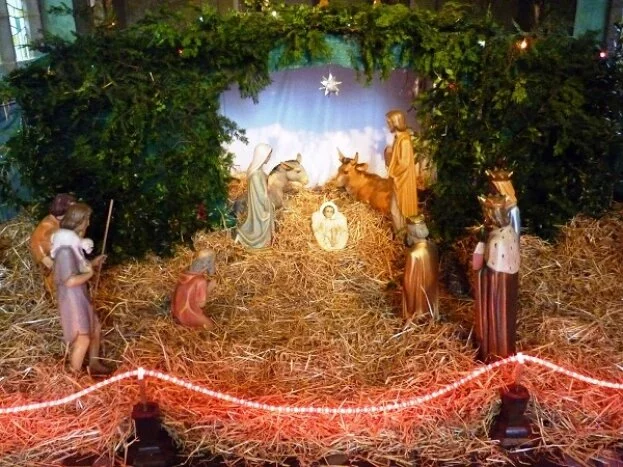 The Christmas day celebration has begun. Especially for children it's a day of surprise gifts and sweets. White bearded, fat bellied Santa visits the houses on the previous day of Christmas and hides gifts below the pillows of the children who are asleep. Parents who actually keep these gifts below the pillow rejoice as their child dancing with happiness.

The story behind Santa Claus or Santa Nicholas is an ancient concept. In 4th century Santa Nicholas, a Greek Bishop was very compassionate about poor. He used to give something or the other to poor people. The concept of Santa Claus might have born from him.

Previous day of Christmas: On the previous day of Christmas on a chilling winter night people gather in churches. The religious rituals will begin in Churches after Christmas Carole. The statue of Infant Jesus is being brought by the church priest with all respect in a grand colourful procession and placed in the already prepared crib.  The joy and devotion of the people reaches sky high on this occasion.

We can see beautifully decorated cribs in every house of the Christians. These cribs depict the story of the birth of Jesus Christ. Paddy, raagi and maze crops are placed outside the crib. Small statues of lams, horses, people and various other characters are systematically placed in this small hut like cribs. Miniatures and decorative lights add more beauty to them. 

On December 25, people go to churches and after religious rituals greet each other. It's a day of forgetting all the miseries and enjoying the birth of Lord Jesus. Cakes, Kuswars, pork dishes and a glass of wine are the specialty of the day.

Three weeks later the day which is considered as the day when kings from the eastern countries met Lord Jesus, the cribs and the stars are removed.  In rural places the celebration ends with people bringing their decorated cattle to the church premise and a special prayer is performed.  Now a days Christmas has given modern touch. Various organizations organize musical and dance programs. People from all the religion enjoy the Christmas season.