Mighty bison caught by Kidoor villagers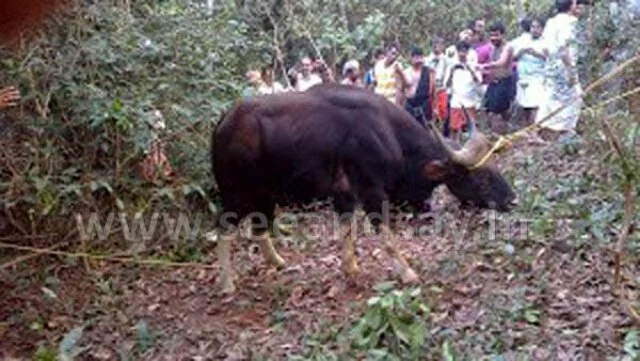 Kasargod: People of Kidoor succeeded in taming a mighty wild Bison which had created havoc in the region by destroying crops and injuring people.

The animal was caught by the locals by using a plastic rope. The villagers of Kidoor got together in large numbers and chased the bison for more than two hours. They had created a trap made by plastic rope and the mighty beast trapped in it. The idea of the villagers has worked out very well in the last.

People of Kidoor had many times complained about the menace of wild bison to forest department. But when the forest officers did not pay heed to their requests villagers decide to take the responsibility of taming the animal on their own. Later the bison was released into the Perla Maniampare forest.