Will resolve differences, says Kerala's Congress chief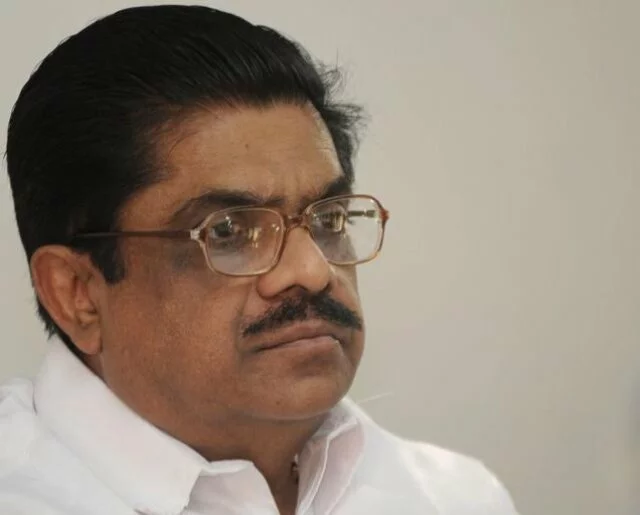 Thiruvananthapuram: After hitting a low for an adamant stand over Kerala`s tweaked liquor policy, state Congress president VM Sudheeran Sunday said differences of opinion in the Congress is nothing new and that he will go forward by resolving all issues.

"The Congress party has always discussed and debated issues that affect people and differences of opinion on such issues are bound to come up and it is quite natural," he said.

"On some issues, the solution comes easy while on others it takes time. What has happened in the party here (over liquor policy), recently is nothing personal," Sudheeran said in his speech at the anniversary celebrations of the Congress at the party`s state headquarters here.

He said he would go forward by resolving all issues within the party.

The amended liquor policy came out last week. According to it, 418 bars that have not been opened in this fiscal can be converted into wine and beer parlours and it was decided to revoke the decision to makw all Sundays non-liquor or dry days.

When the policy was unveiled in August, there was a huge public outcry as the people felt that it was not practical because under the new policy more than 700 bars would not be allowed to serve liquor and Sundays will be dry days.

Sudheeran was miffed and come down heavily ever since Chief Minister Oommen Chandy decided to tweak the liquor policy to make it more practical. Chandy got the full support of the state`s ruling United Democratic Front (UDF).

Sudheeran, opposing the changes, even went to the extent of saying that the state government was forced to tweak the liquor policy because of "external influences".

He became a loner within the Congress`s state unit after he found that 31 of the 39 Congress legislators assembled at the residence of Chandy last week and pledged full support to the chief minister`s approach.

Home Minister Ramesh Chennithala speaking at the Congress anniversary event said Chandy and Sudheeran should stand united and it would give a major boost to the fortunes of the party in the state.

"It is the responsibility of each and every leader in the party to see that unity is maintained because that is what the people expect. Every leader should work on the positives that they have in them and that will benefit the party only," Chennithala said.