Car rams over four vehicles as driver try to attend mobile call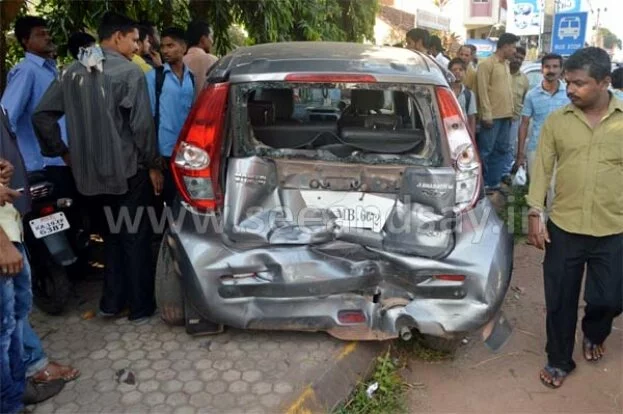 Mangaluru: In a series of accidents five vehicles including three cars and two two wheelers were damaged in Urwa Store on Thursday November 20. The accident occurred as a speeding Fortuner car driver lost control and rammed over the vehicles which were parked on the edge of the road.

Eye witnesses said that the incident happened as the driver of the Fortuner car tried to attend a phone call while driving. As a result he lost control over the car and veered to the left and hit the parked vehicles. Fortunately, no injuries were reported in the incident. Urwa police rushed to the spot and cleared the traffic.