Happy passengers: gets new bus stop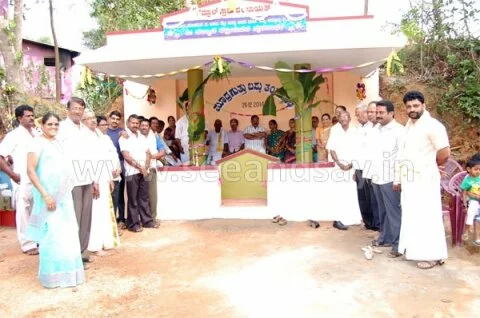 Kinnigoli: Bus stop at moodraguttu was consecrated to public by A. Jaya Shetty which was built in fond remembrance of Kilenjur hosamane late Babu Shetty and late Kalyani Shetty by their children and great grand children.

Raghunath Shetty moodraguttu, wing commander Gananatha Shetty, Lava Shetty of co-operative society, Sudhir Shetty moodraguttu, Ekkar Kambalaguttu Karunakar Shetty, Shivaram Shetty moodraguttu, Baby sundar kotain mem. Taluk panchayat,Ramesh Rathore P.D.O Kemral, Sudhakar Shetty and K.A Khader members kemral panchayat, Ashok Shetty moodraguttu president B.J.P regional committee, Naveen Poojari the contractor embraced the occasion with their presence.