Do not pollute the environment during New Year eve: Kemaru Shree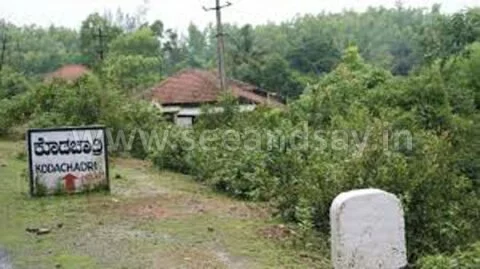 Kundapur: Do not pollute the environment in the name of New Year enjoyment and Maha Shivarathri said Shri Esha Vitala swamiji of Kemaru mutt and honorary President of Kodachadri Samrakshana Trust.

Speaking to the media persons swamiji said, people throng to places like Kodachadri for enjoyment and pollute the environment by throwing liquor bottles, plastics and other waste items. As per Indian tradition during festival days people go to temples, seek God's blessings and celebrate the day at home, swamiji said.

Last month swamiji had participated in the cleaning campaign of Kodachadri hill along with some likeminded people. He was shocked to see tonnes of liquor bottles, plastics, water bottles accumulated in the region.  At that time he had said that what the younger generation is doing is not good. It will not only harm their health but also effect environment. He also urged police and forest department to take notice of these incidents.
Tagged under
Kundapur
Kemaru Shree
Environment
Related items
Kidnap case filed by second wife against first wife of a person in Byndoor
Guns are for defence not for offence: SP Rajendra Prasad
Man brutally assaulted with sharp weapons in Vandse