PK, best film with best performance by Aamir: Sachin Tendulkar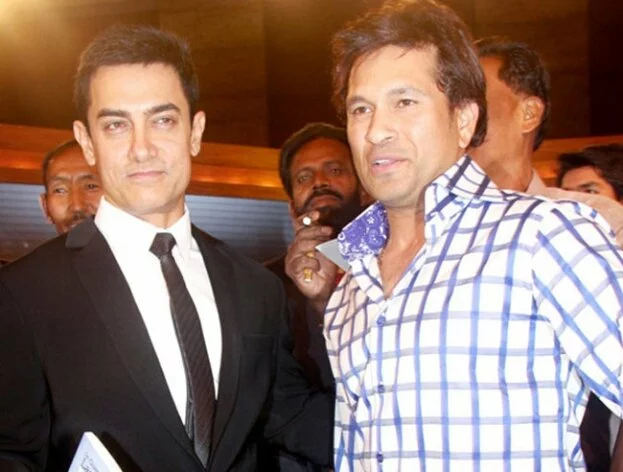 Cricket icon Sachin Tendulkar is floored by Aamir Khan's performance in the film"PK" and says it's the best film that he has ever seen.

Sachin was present at a special screening of the film on Tuesday hosted by Aamir for him.

"The film is superb. I have promised Aamir so I won't disclose much about the story. But I would like to say that all of you please go and watch this film as it is completely different. For me it's the best film and best performance of Aamir that I have ever seen," Sachin said.

"His role in the film is completely different. It is completely out-of-the box film with a very strong message. It is a must watch film. Without any doubt it is his best performance," he added.

Directed by Rajkumar Hirani and co-produced by Hirani and Vidhu Vinod Chopra, "PK" will see Aamir as an astronaut and speaking Bhojpuri.

Further, the master blaster praised Anushka's performance as well and added: "Aamir and Anushka's pair was amazing. It's a must watch".

"PK" also features Sanjay Dutt, Sushant Singh Rajput and Saurabh Shukla. It will hit the screens this Friday.
Tagged under
pk
Movies
Aamir Khan
Sachin Tendulkar